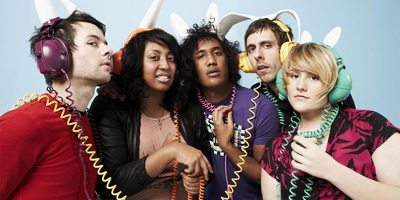 Black Kids are set to release their major label debut Partie Traumatic (produced by Bernard Butler of Suede) on Columbia Records this Summer. Street dates are July 22nd in North America and July 7th in Europe.
The Kids will also release "Hurricane Jane" on 6/23 as a 7″ single and CD. The CD will include "You Only Call Me When You're Crying" and "Power In The Blood."
Also the Twelves remix of "I'm Not Gonna Teach Your Boyfriend
How To Dance With You" kicks effing A. For reals. Listen Here.
"I'm Not Gonna Teach Your Boyfriend How To Dance With You":